In the 21st century, selling is not limited to approaching clients through a call and fixing a meeting. The digital world is offering many new opportunities.
Social media presents alternatives. You can move away from traditional ways to promote and also analyse the business presence. If you are a small sized firm looking to establish its business worth, then social media marketing is the way to go.
Here is the how and why social media marketing in the best way possible.
What is social media marketing?
Social media channels such as YouTube, Instagram, Pinterest, Facebook, Twitter and more are household names. While social media began humbly, it was created to connect people and allowed them to share their world with each other.
Almost 4.5 billion people who use social media globally. Nobody could calculate the vastness and imagine could be leveraged for helping businesses become visible. Sharing of images, videos, and live streaming have added a good amount of engagement and people are keen to use social media channels way more.
If you are thinking then social media works for B2C customers, then, it is not limited to it. Businesses with B2B presence across different market verticals are also making their social media presence felt.
Why social media marketing is important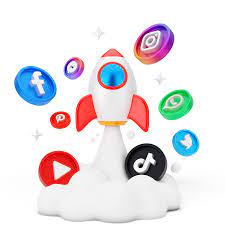 The social media has become a leading platform which accommodates, all kinds of social interactions. Undoubtedly, it has billions of users and counting.
The creativity in social media marketing can be seen in the type of engagement content like memes, short videos, events promotions and product reviews bring. The views reach in millions if the business can hit the right chord with customers.
Interactive content can be developed across many features.
Textual updates: You can let the world know what you are up to through textual updates. Write your heart out; most social media platforms allow it to make it fun, sad, and even intellectual.
Images: Another feature that leads to engagement is —- upload image. Whether you're going out or staying indoors, post as many images with interesting captions.
Short video: You can make a video on anything in this world and upload it on social media for the world to watch it.
Live streaming: A feature that captures the moment is live streaming. If you wish to show the life you living socially, then you can do that as well.
The main focus of social media platforms has been on giving a voice to people through digital channels. Users can share views, and images, chat, record videos, and publish them to the world. With social media channels, people can feel more connected.
All these features and more have made social media number one medium for creating a business presence and a must have in your marketing plan.
Social media marketing tactics for small and medium business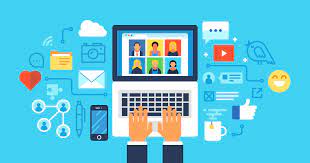 A very pertinent question that arises when we talk about social media marketing for small businesses — is how to nail the visibility quotient within the first few months.
A new business in its initial phases of growth, focuses on customer satisfaction and enhancing its base. In this, social media marketing has a pivotal role to play.
In subsequent stages as well, social media further boosts the business promotion and helps generate leads.
From this perspective, and also for businesses who are looking to expand their reach, here are the essentials steps for drawing value through social media marketing.
Make a Facebook business profile: For reaching out to potential users and generate a brand, make a Facebook business profile. The Facebook business profile, is different from a generic profile for users. It offers suite of services and also some targeted features for small businesses to run ad campaigns and expand the reach.
Create Instagram presence: Instagram boasts of highest number of browsing hours. The scrolling of reels is a winner for people who can notice the business through a short and interactive video posted through reels.
Meanwhile, creating a full-fledged page for posting brand updates in forms of memes, facts and fun posts attracts a lot of attention.
Twitter account creation: Twitter is worthy channel to post about your brand or business. You can follow several accounts of your interest and expand your profile. Meanwhile, posting relevant content also helps in gaining followers. Keeping content precise and short helps in building Twitter account following. Responding to followers also helps in building some engagement.
Getting the 'Blue tick' helps in grabbing attention of followers and makes your business account verified. Once you get a decent following, you can also make use of Twitter chat to host conversations with industry experts or simply do an employee speak.
Twitter also offers paid twitter ads, which are good for increasing visibility.
LinkedIn company account page: LinkedIn has a vast base of B2B business brands. The engagement ratio is also high. Around 900 million users are already on the platform sharing various forms of content. Starting off as a community for connecting professionals, LinkedIn has now evolved & encourages engagement through company profile, groups, ad campaigns and more features.
To be found on LinkedIn is a good idea for any category of business and also enlist its workforce. This exposes the business to other communities and build a presence that helps in business discovery.
Medium account for blogs & knowledge: Medium is perfect to build a community of readers if you have B2B brand. Internet has many readers who drop by and are interested in many topics. You can upload good to read blogs and content pieces in your publication page which you can create using Facebook or Twitter company accounts with interesting take on industry topics.
Consider sharing of knowledge and linking it with other social media channels helps in link building and more traffic to your business website.
Make a Pinterest account: Pinterest has a simple way to build business presence. You can create an account page on Pinterest and upload interactive pictures and graphics which can contain knowledge and facts of your business. The pins content is usually image based and helps in driving traffic to your business.
An additional tip: Get a website that can pull in traffic when a paid campaign is run over any of the social media channels. A lot of users might want to see and feel the advantages offered by the business and hence, would visit the website before checking any account.
Way forward
The one thing that can make a small business stand out is —– Having a clear-cut marketing strategy that involves the social media marketing.
It can make instantly make the business visible among millions of users.
Marketing campaigns focused on customer outreach are best executed on social media channels. The ready user base to promote the business and list out the benefits through its various features, is something that every B2C and B2B must utilize in this digital age.
In case you need help in designing super effective social media campaigns, contact us – Growth Leaders Consulting – a digital marketing agency based in Delhi.