Connect, Reach, Increase, Convert.
Connect with your customers, Reach a more targeted audience, Increase brand awareness, and Convert leads to sales. Contact GLC today, the leading social media marketing agency in Delhi, for your requirements. As a prominent social media marketing company in Delhi, we offer a range of social media marketing services tailored to meet your business needs.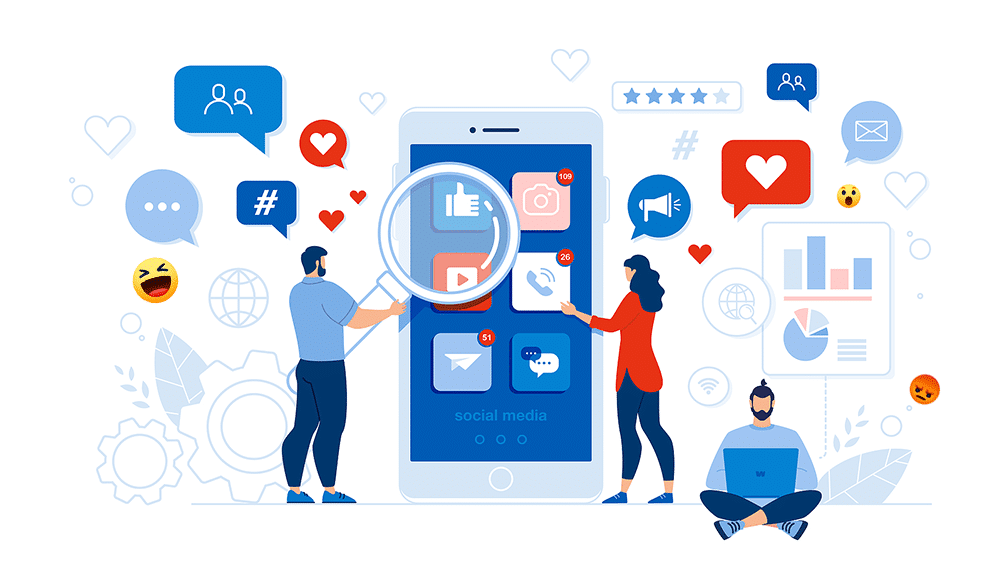 Social Media Marketing Company In Delhi
How Social Media Agency will Help Your Business Grow?
Interact and connect with your target audience through social media. Increase brand awareness, and audience engagement, and build strong relationships with your potential customers through Facebook, Instagram, Twitter, LinkedIn, and more.
How We Work On Your Social Media Plan?
We start our work by understanding the current status of the social media efforts, a thorough industry and competitor analysis, followed by the creation of a consumer persona & planning document for content creation.
The content calendar is then shared with the client and this document details the content topics for the month. After getting the client's approval the content is then developed followed by graphic designing work.
We identify the social media platforms that are best suited for customers' business & content is posted as per the calendar. Relevant hashtags are attached that help amplify the content's reach. We also share this content in several online groups & communities to drive reach and engagement.
Benefits of Hiring a Social Media Marketing Company
Social Media Marketing Platforms
Do you want to grow your brand on social media?